355 State Road 230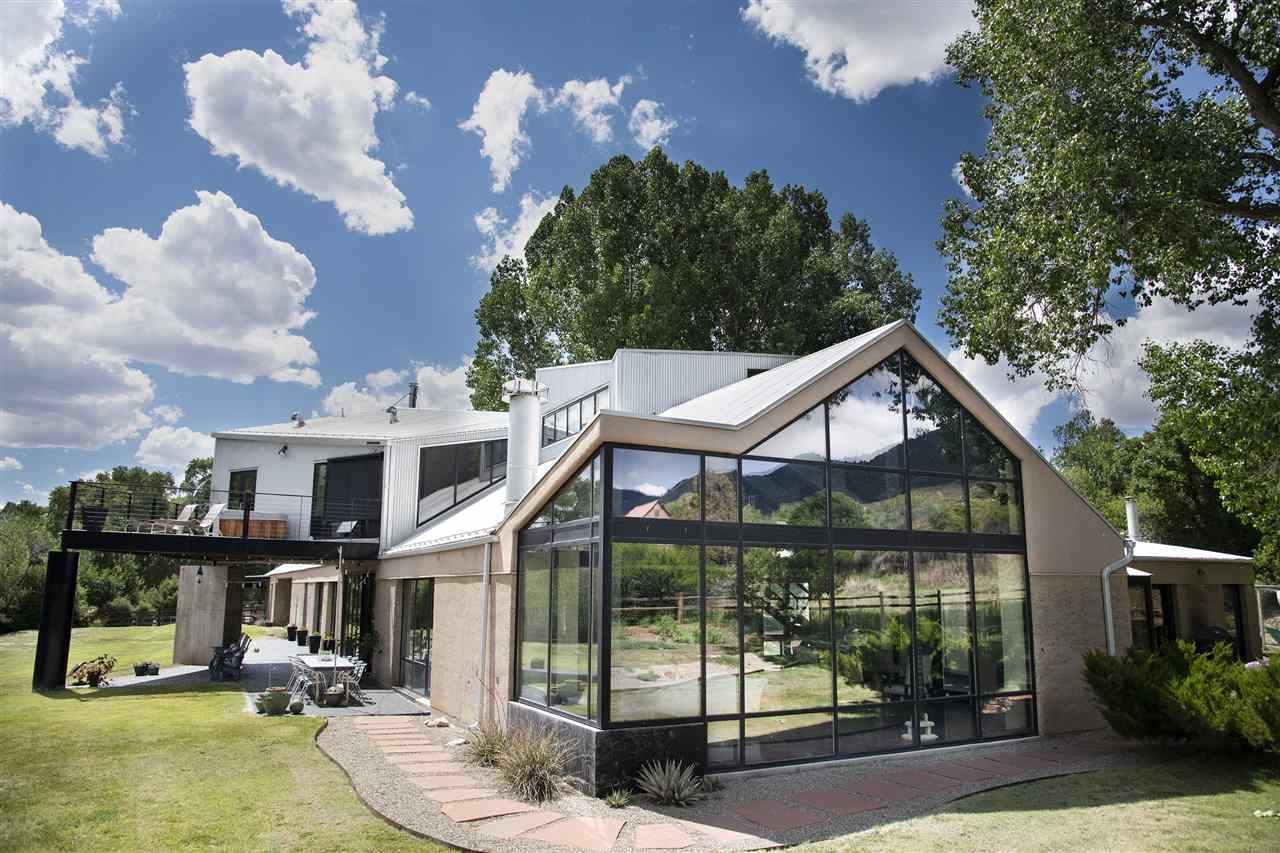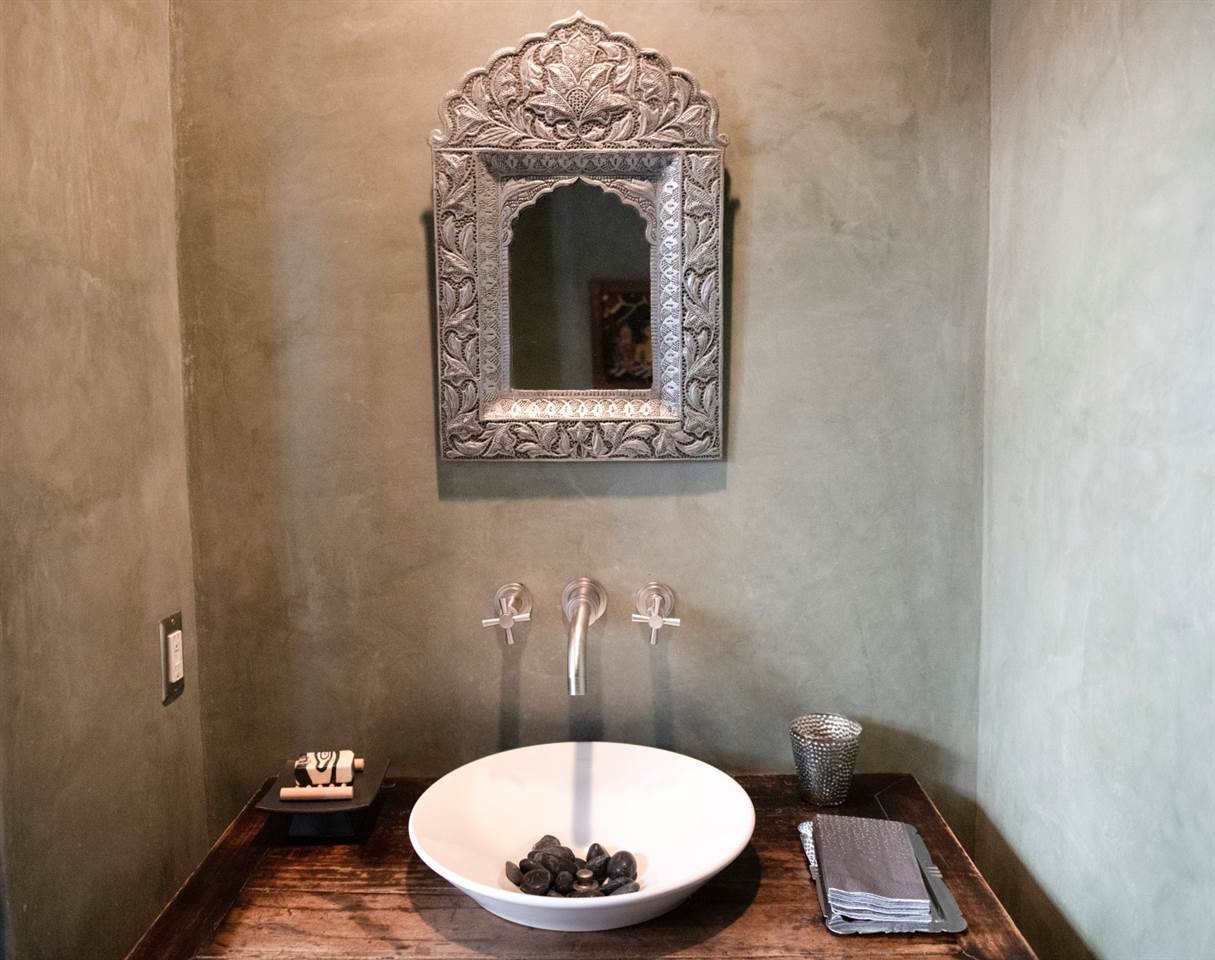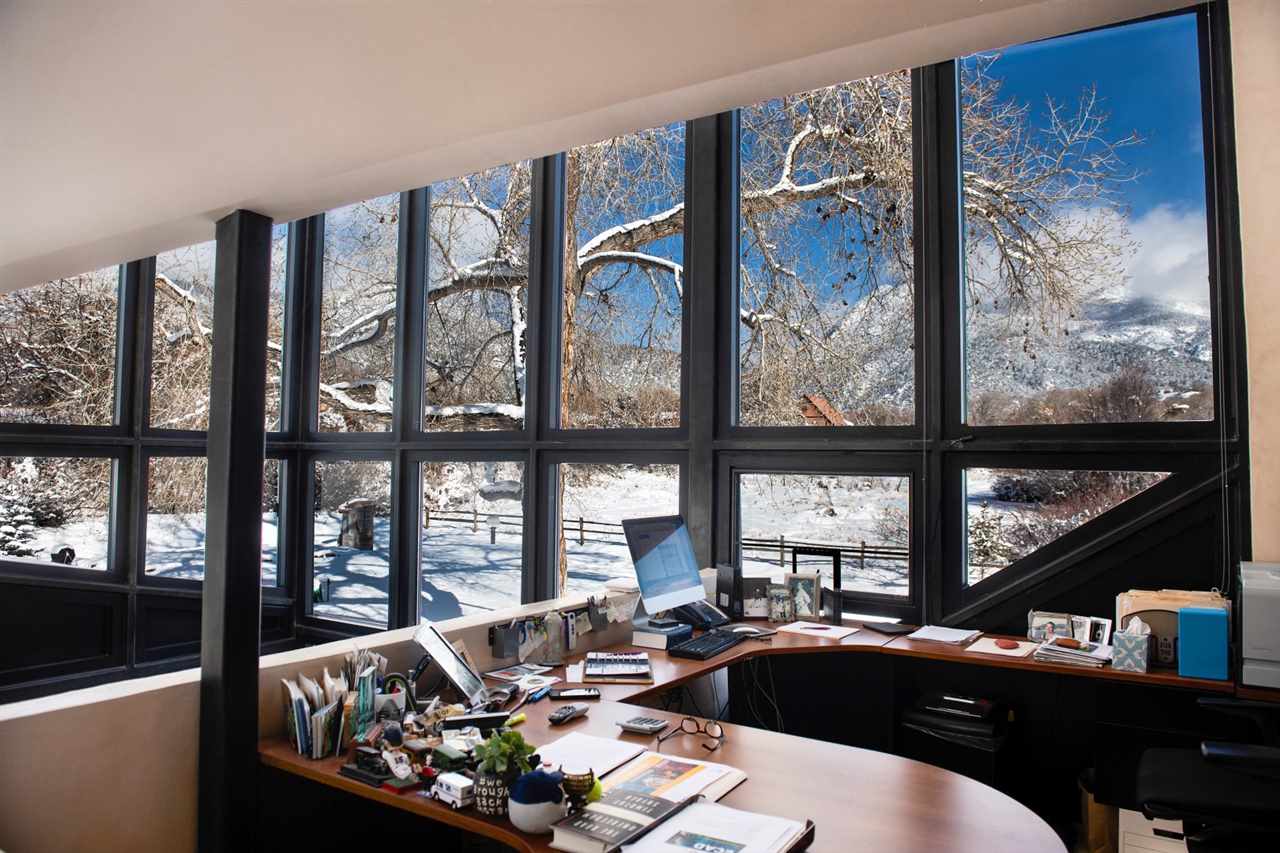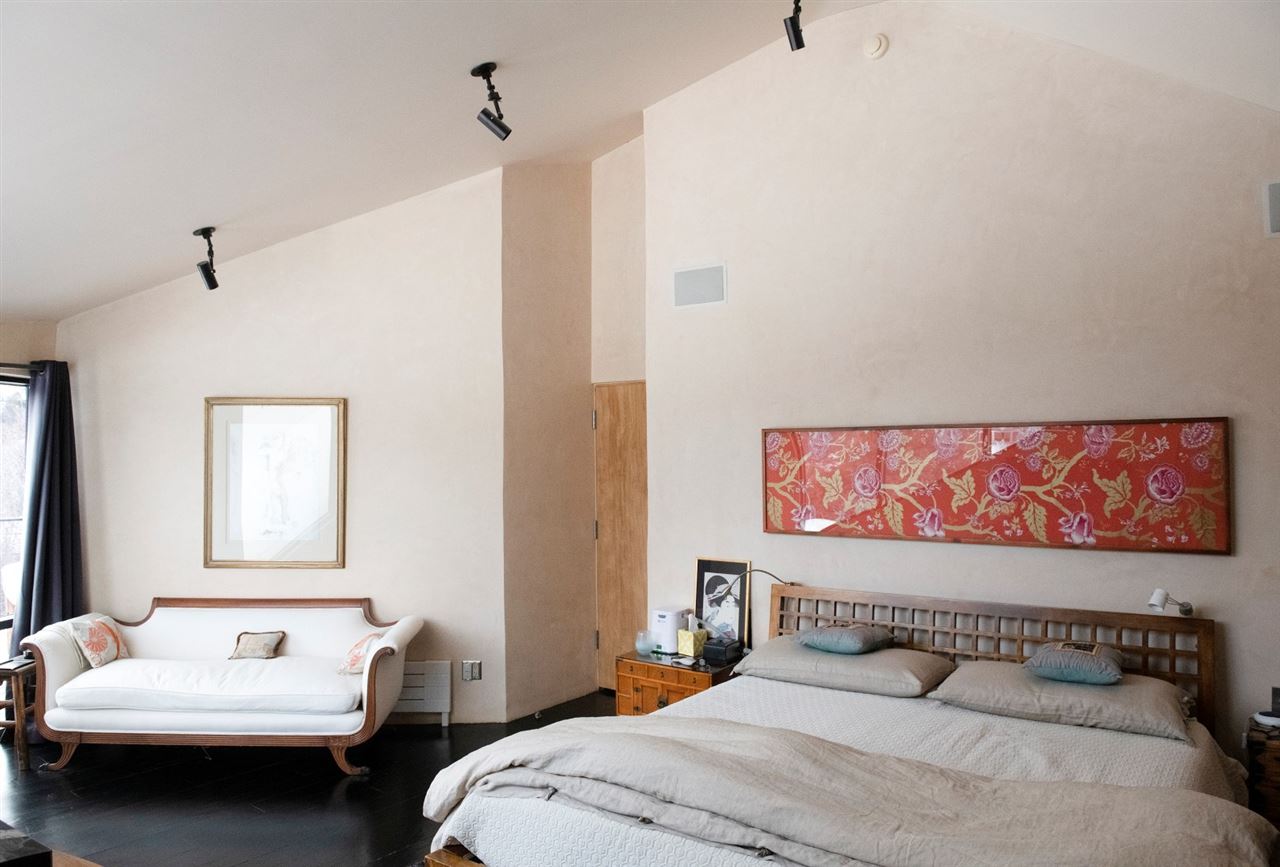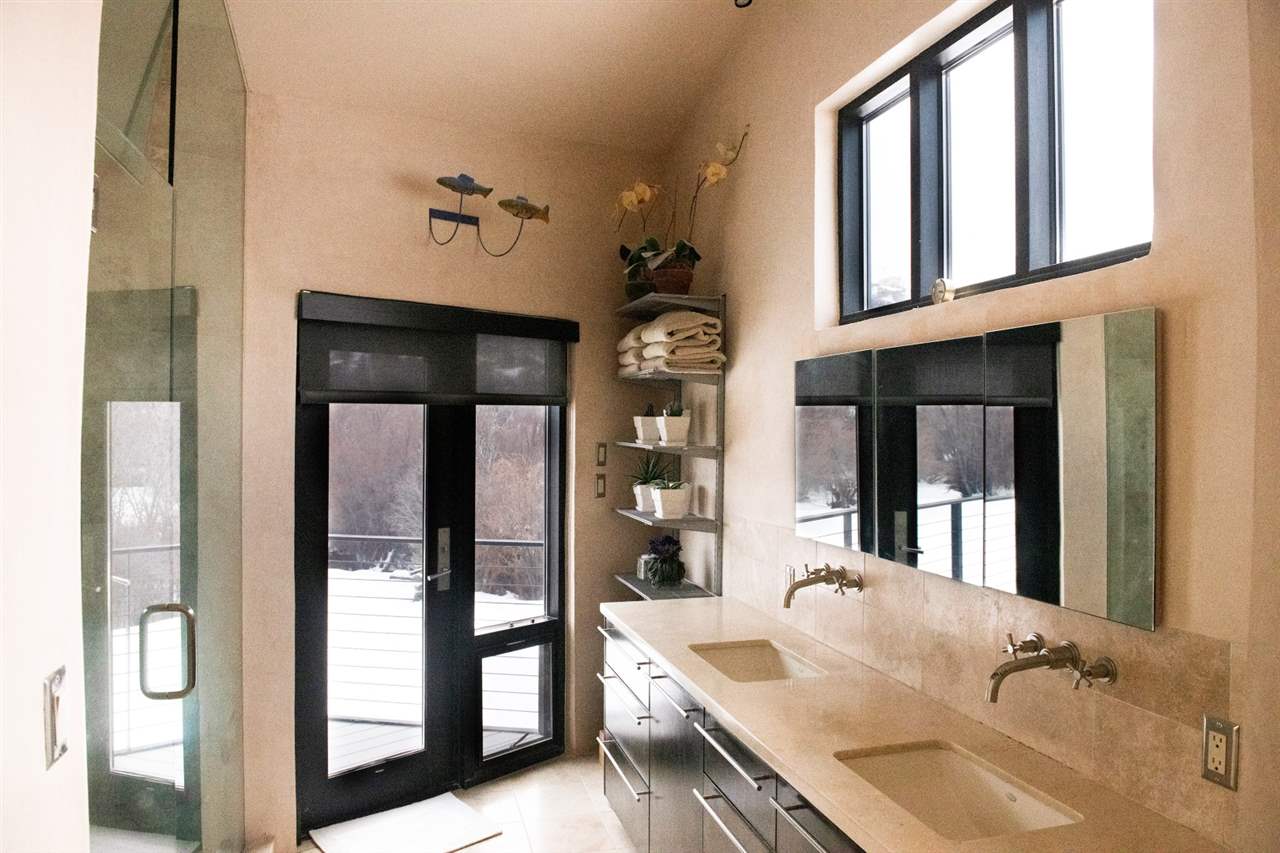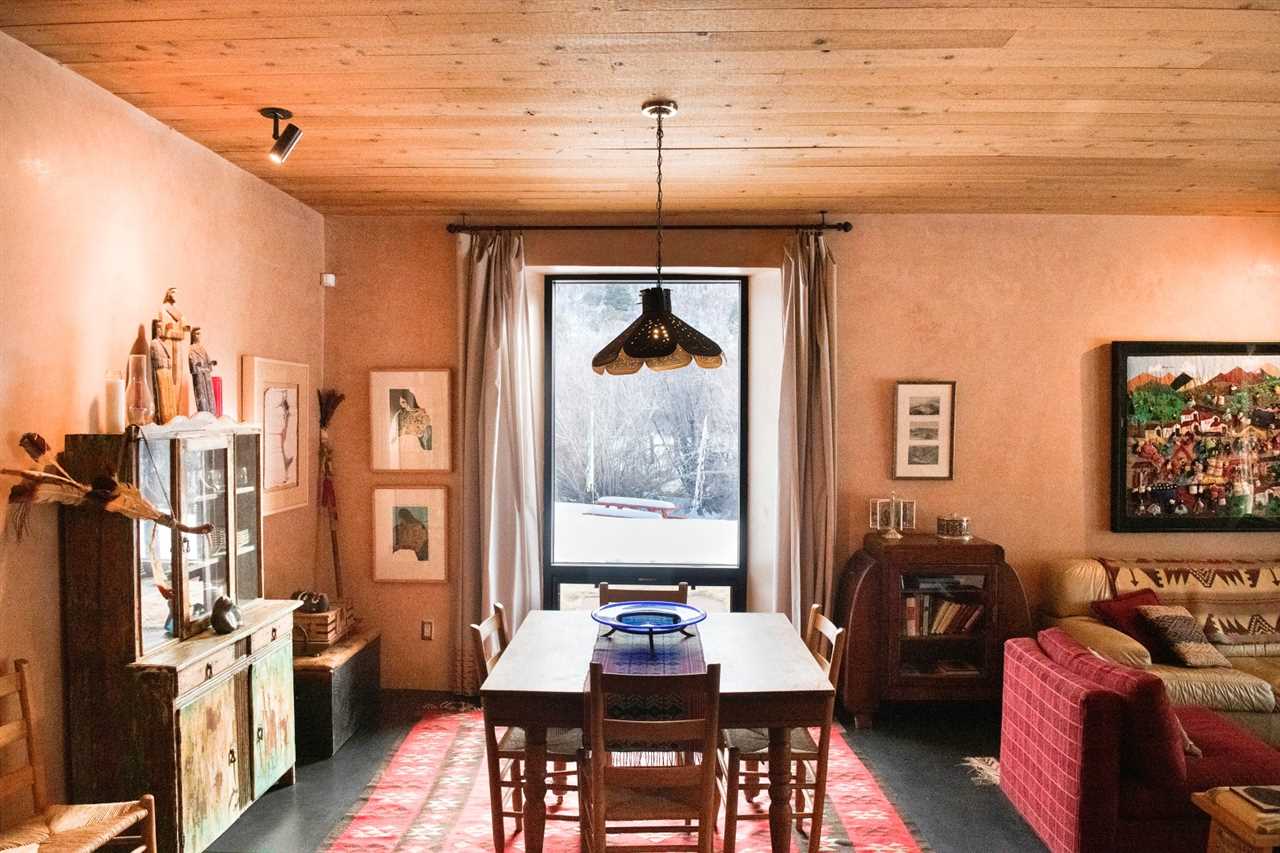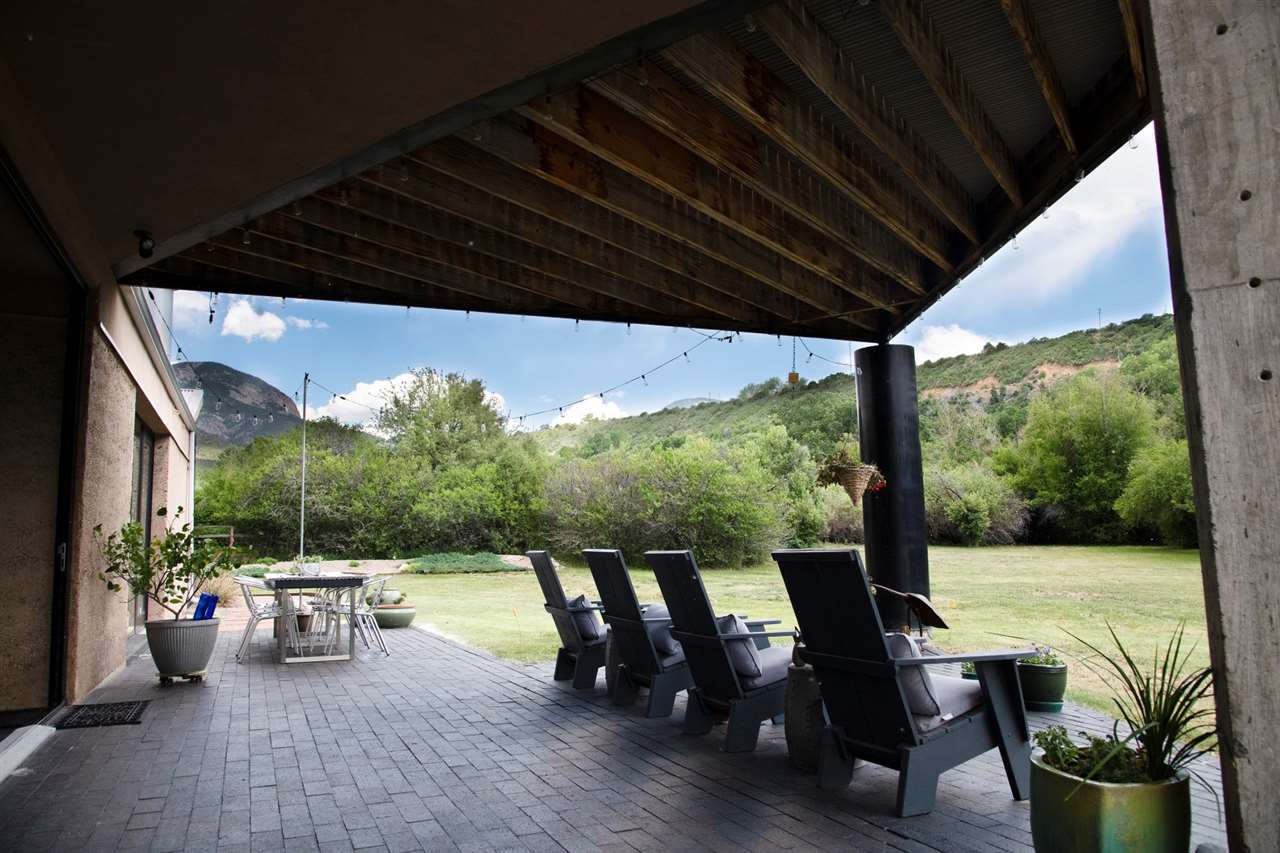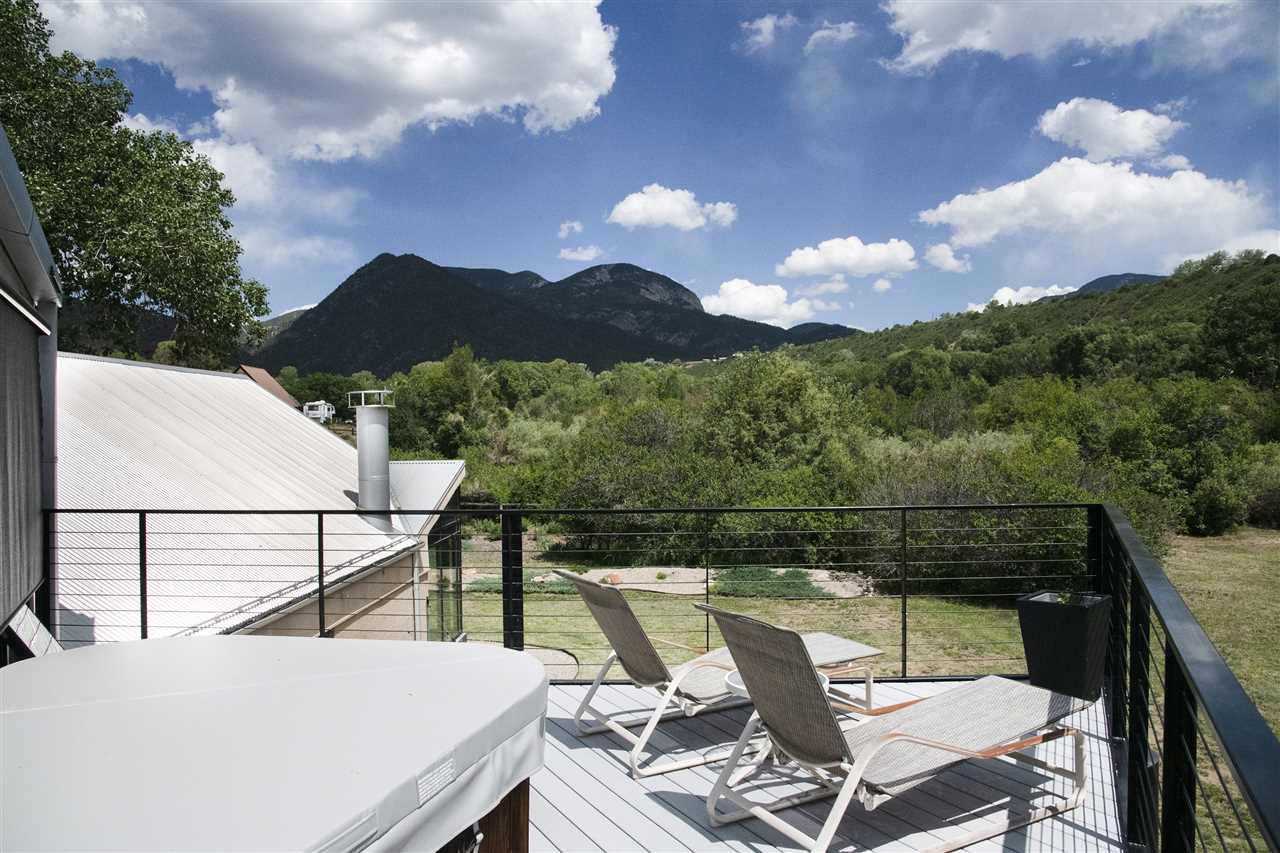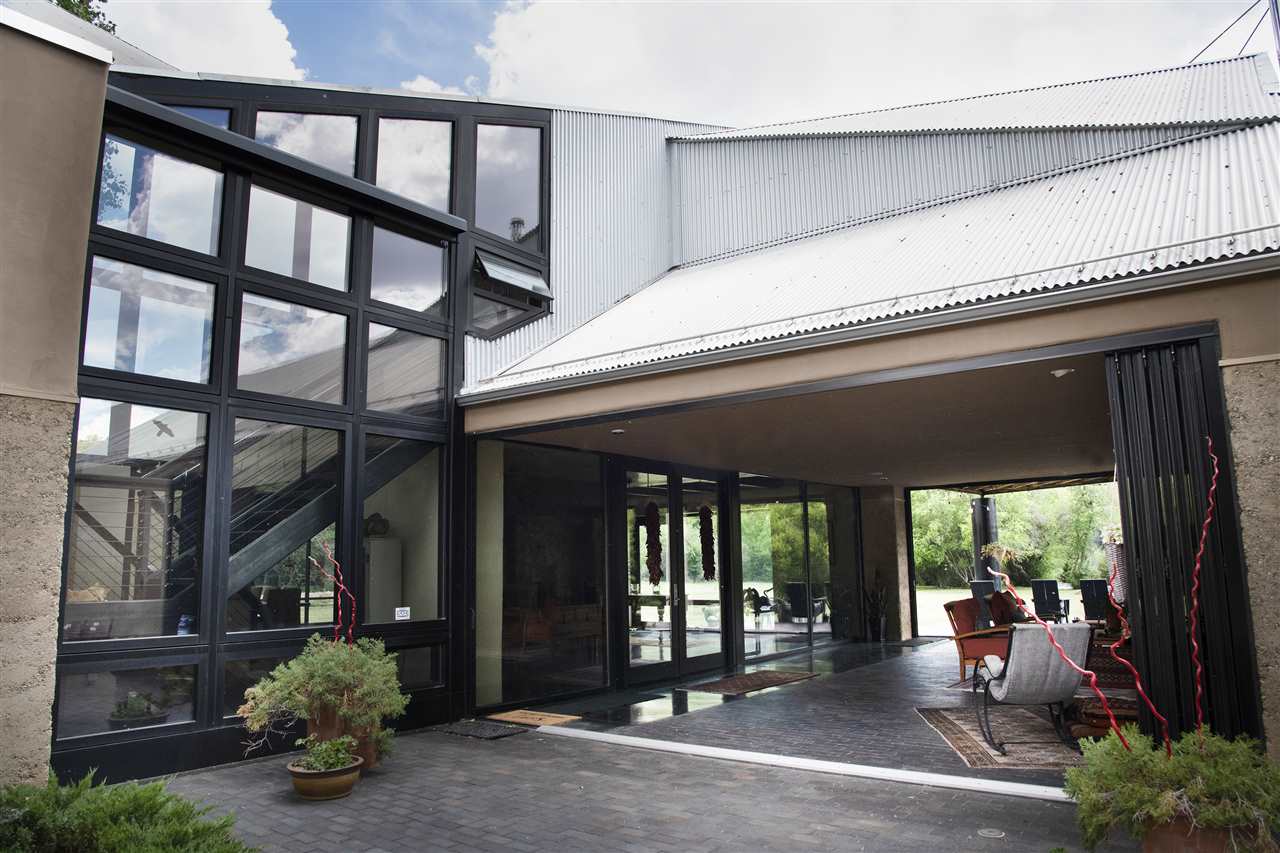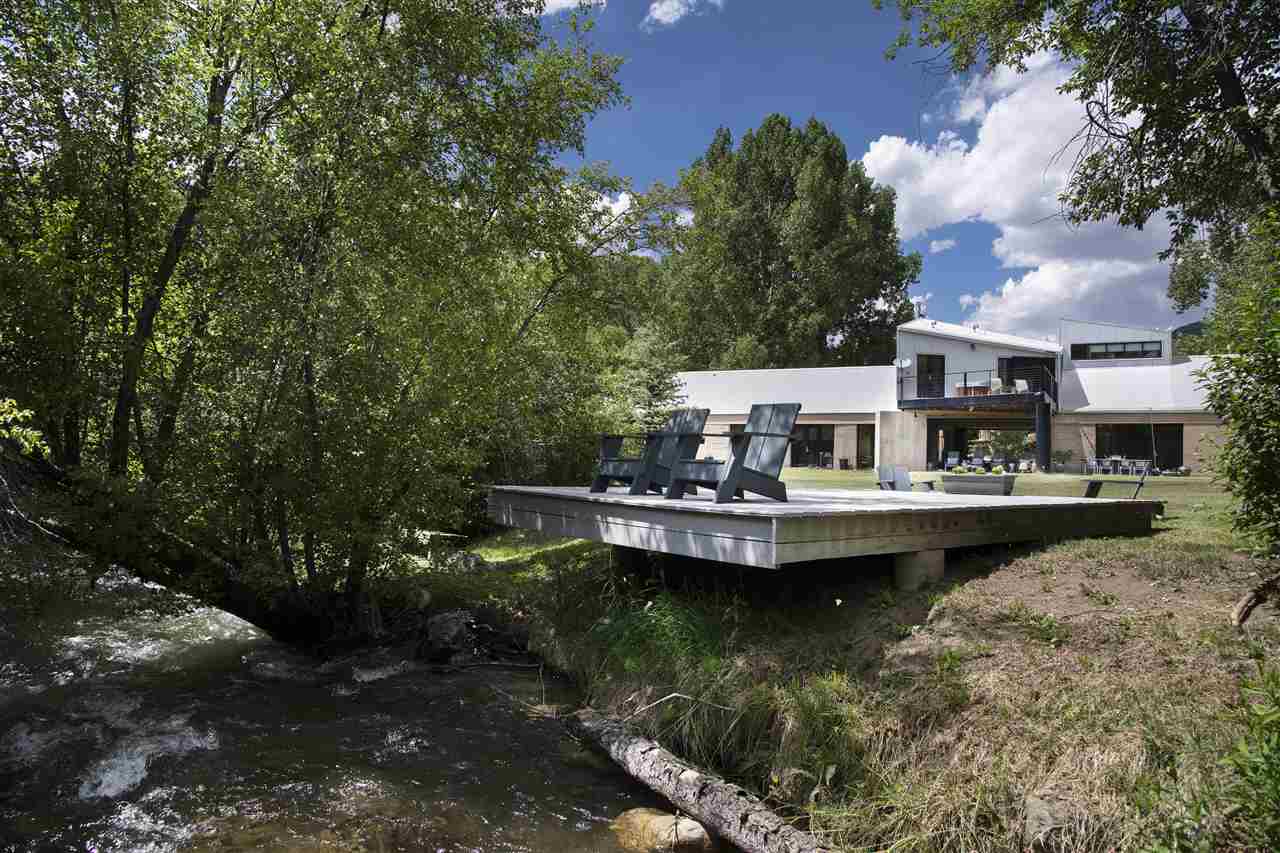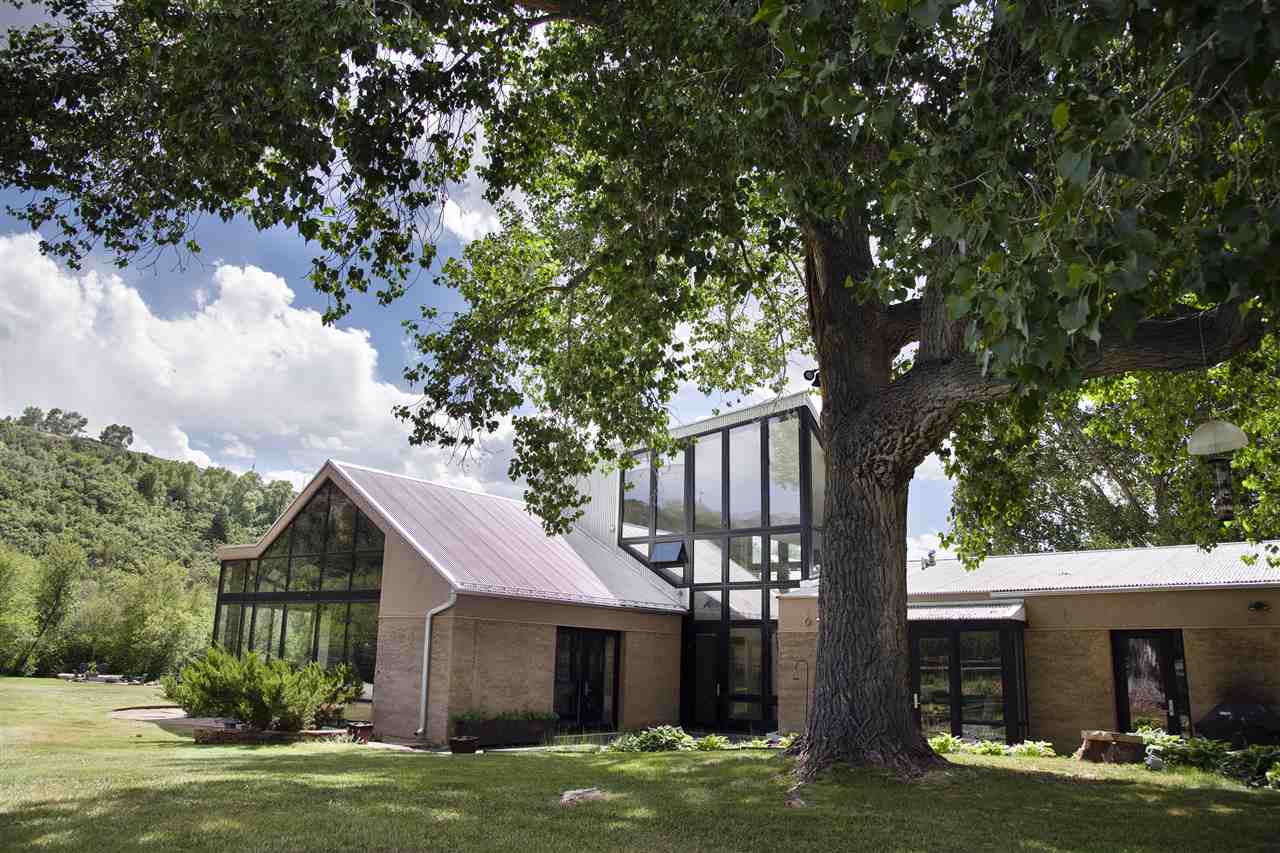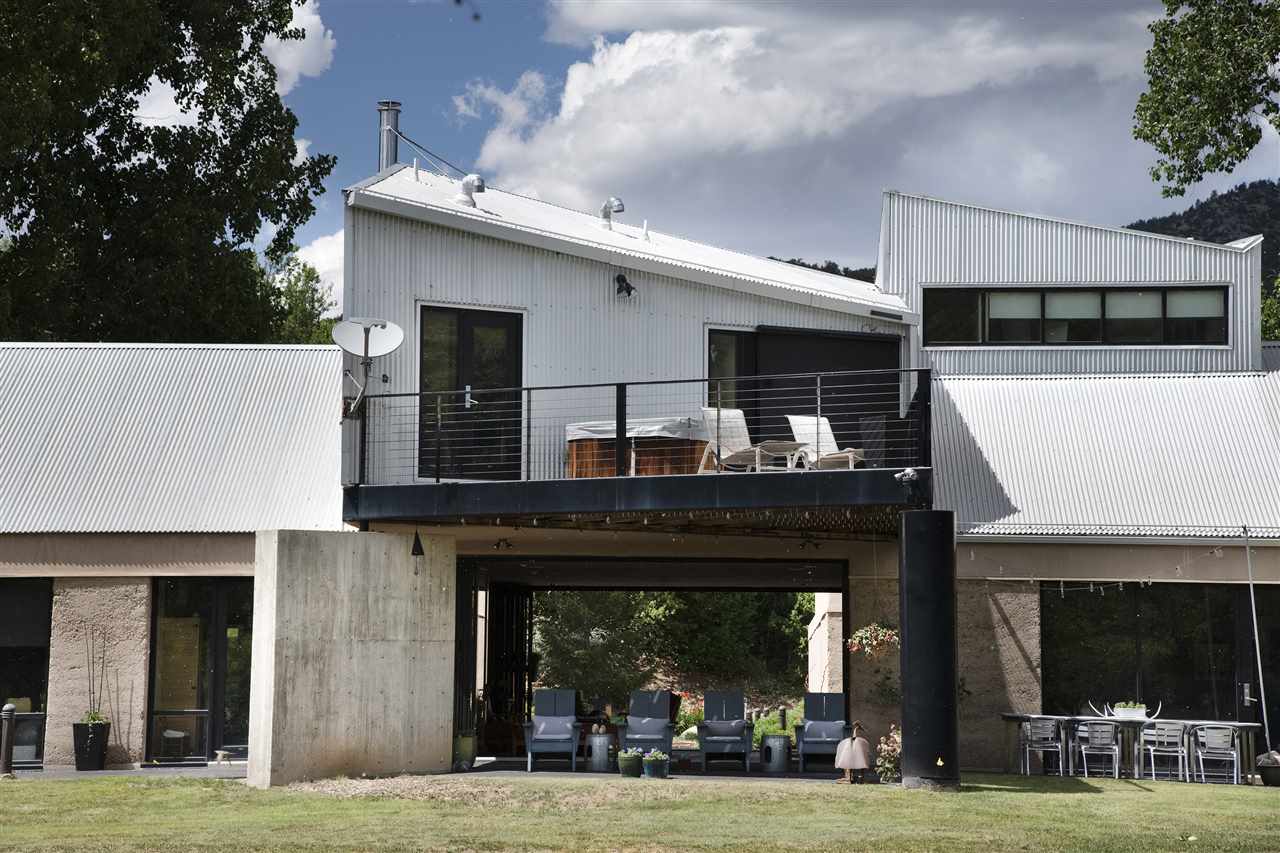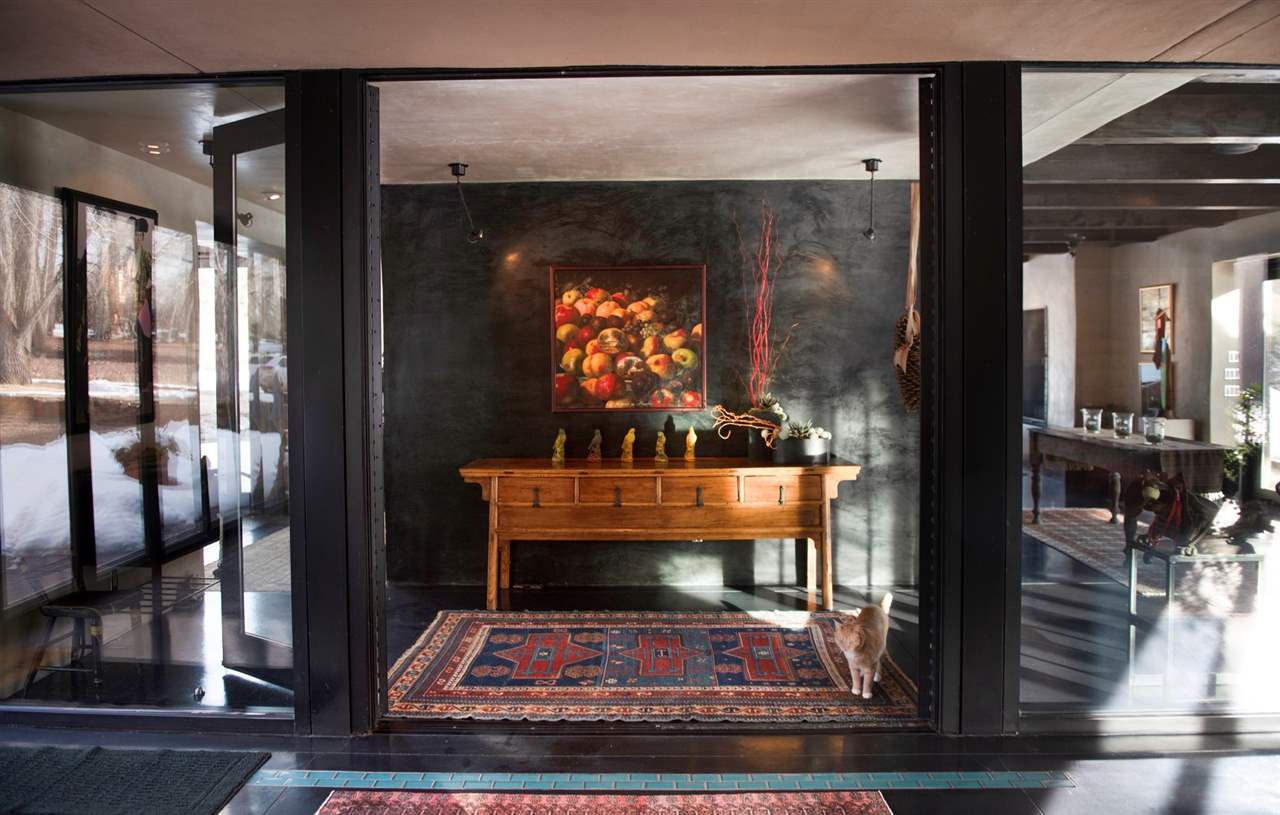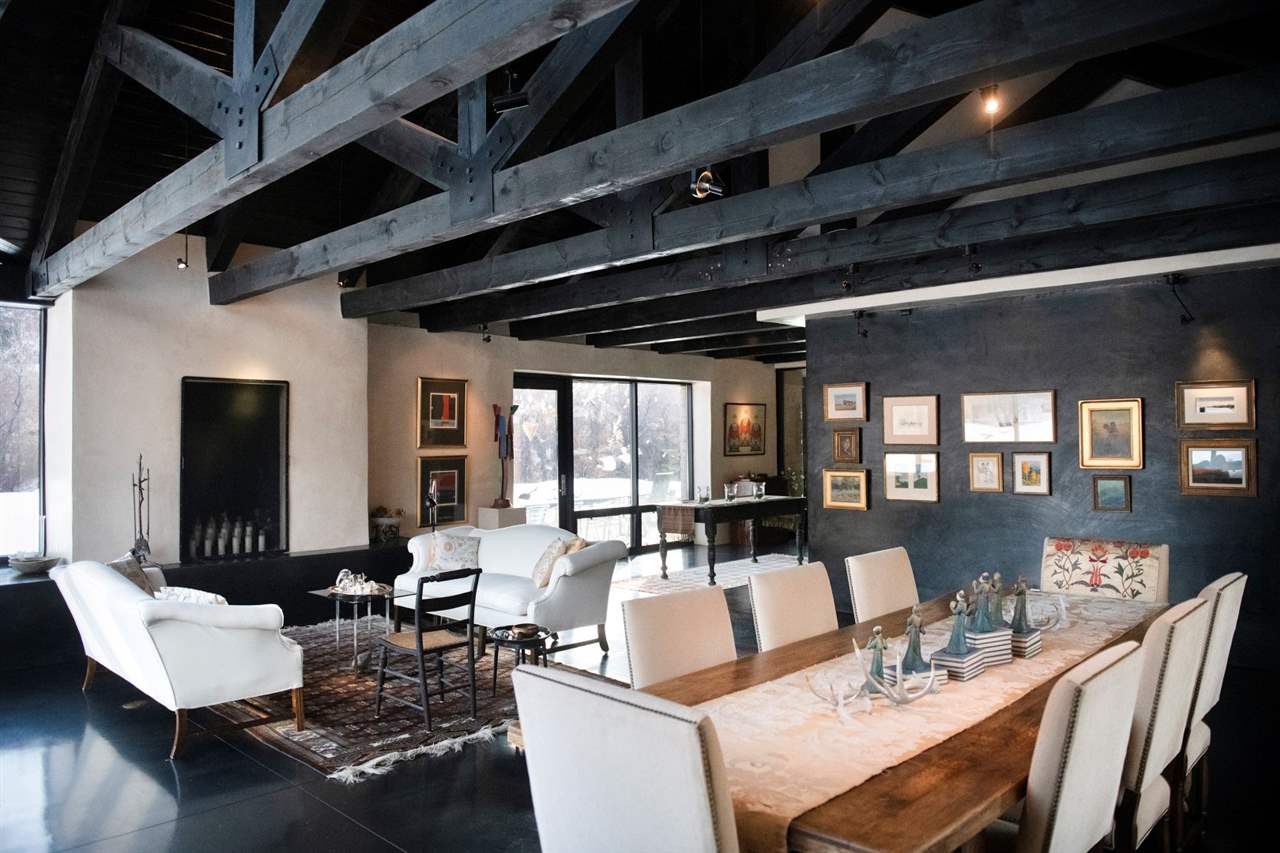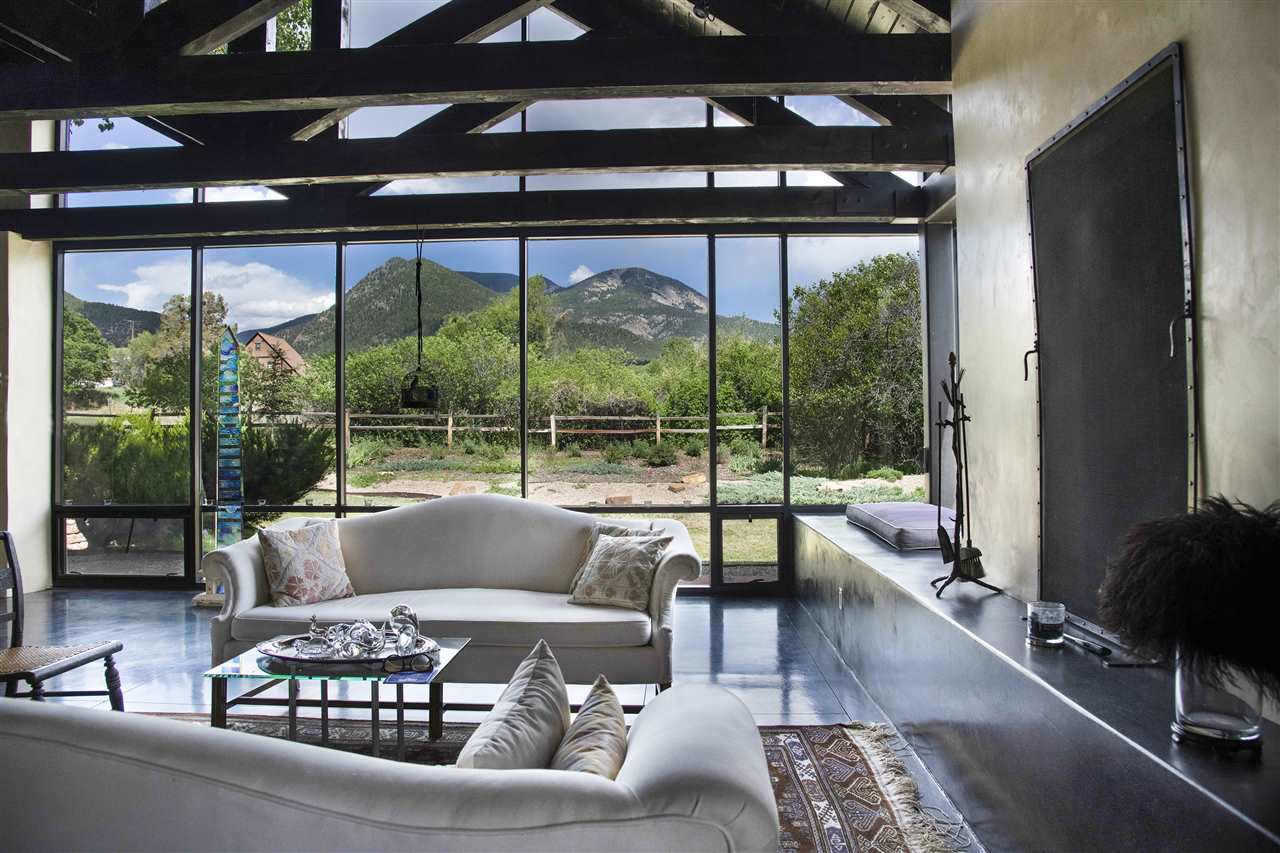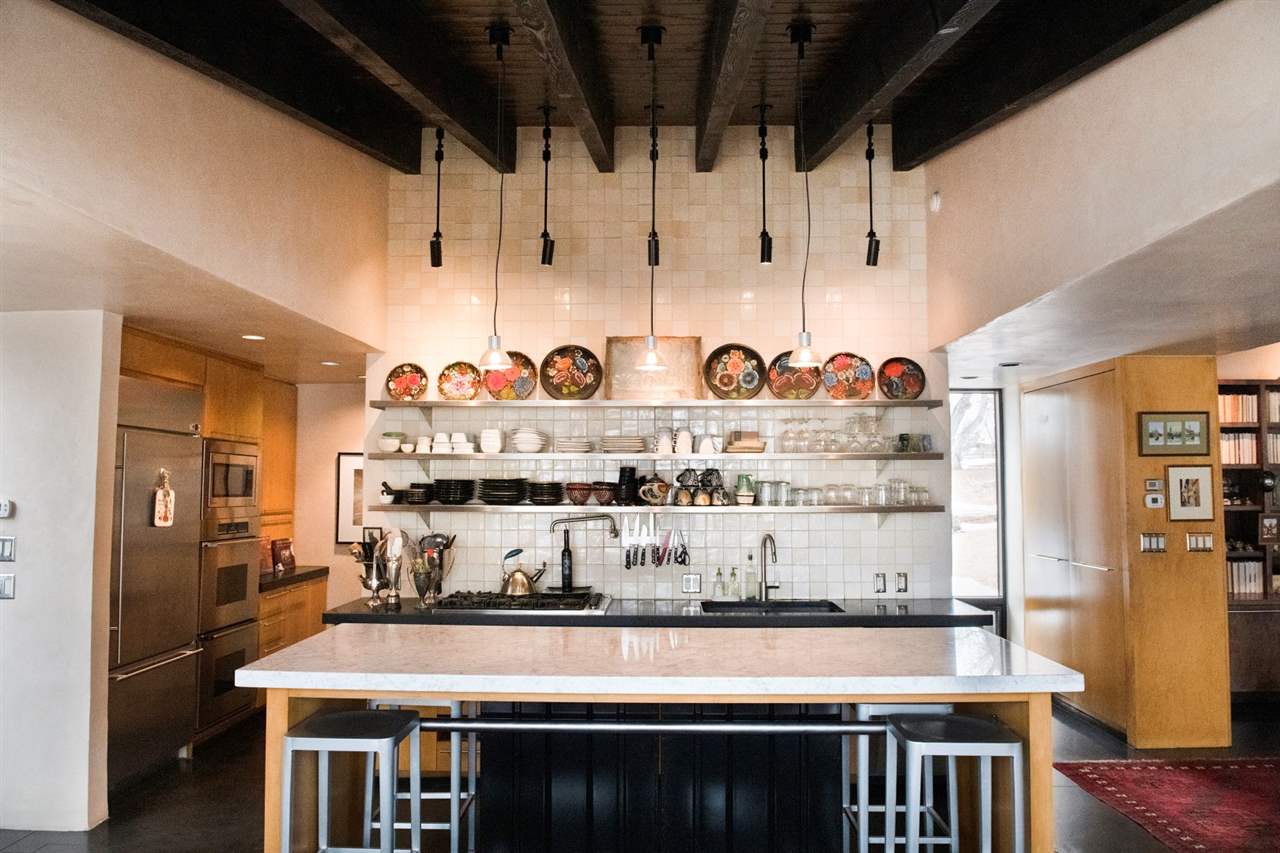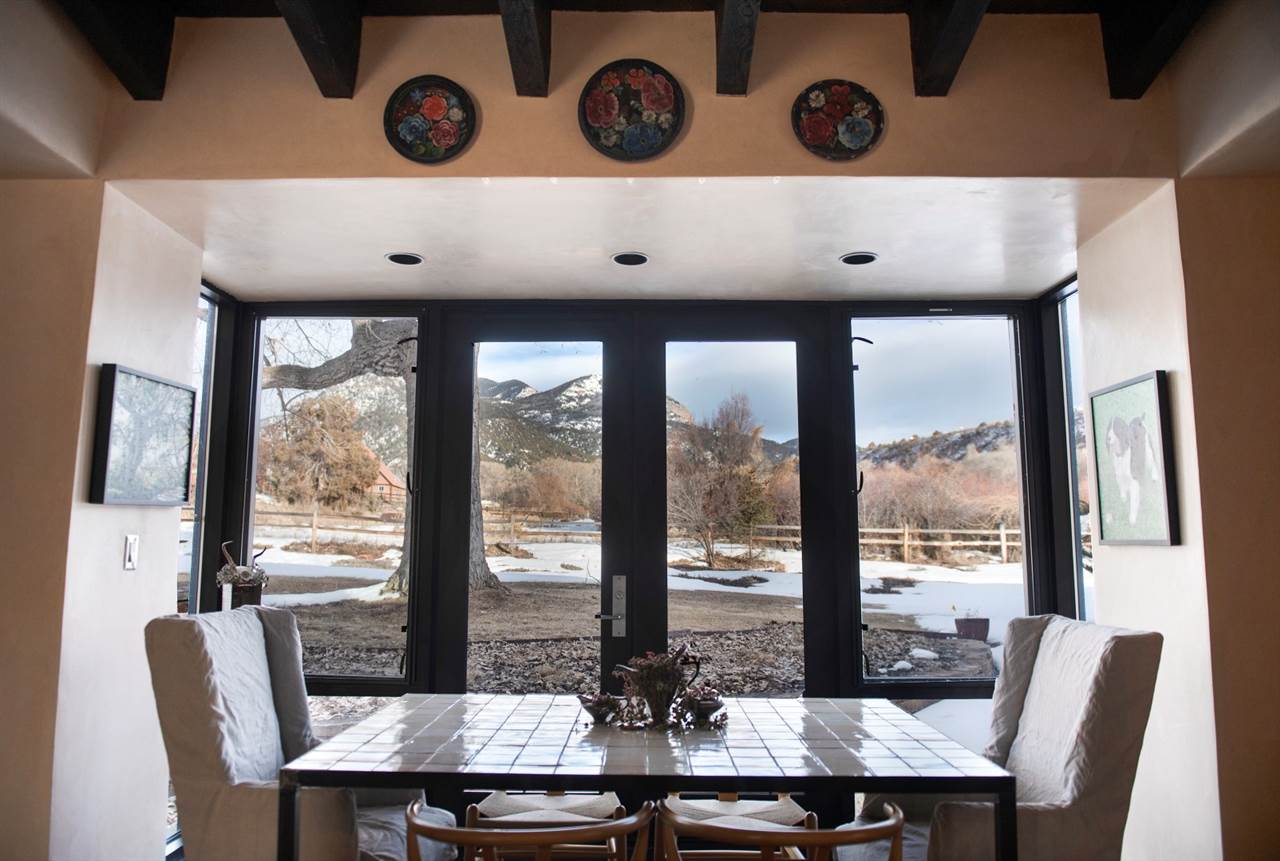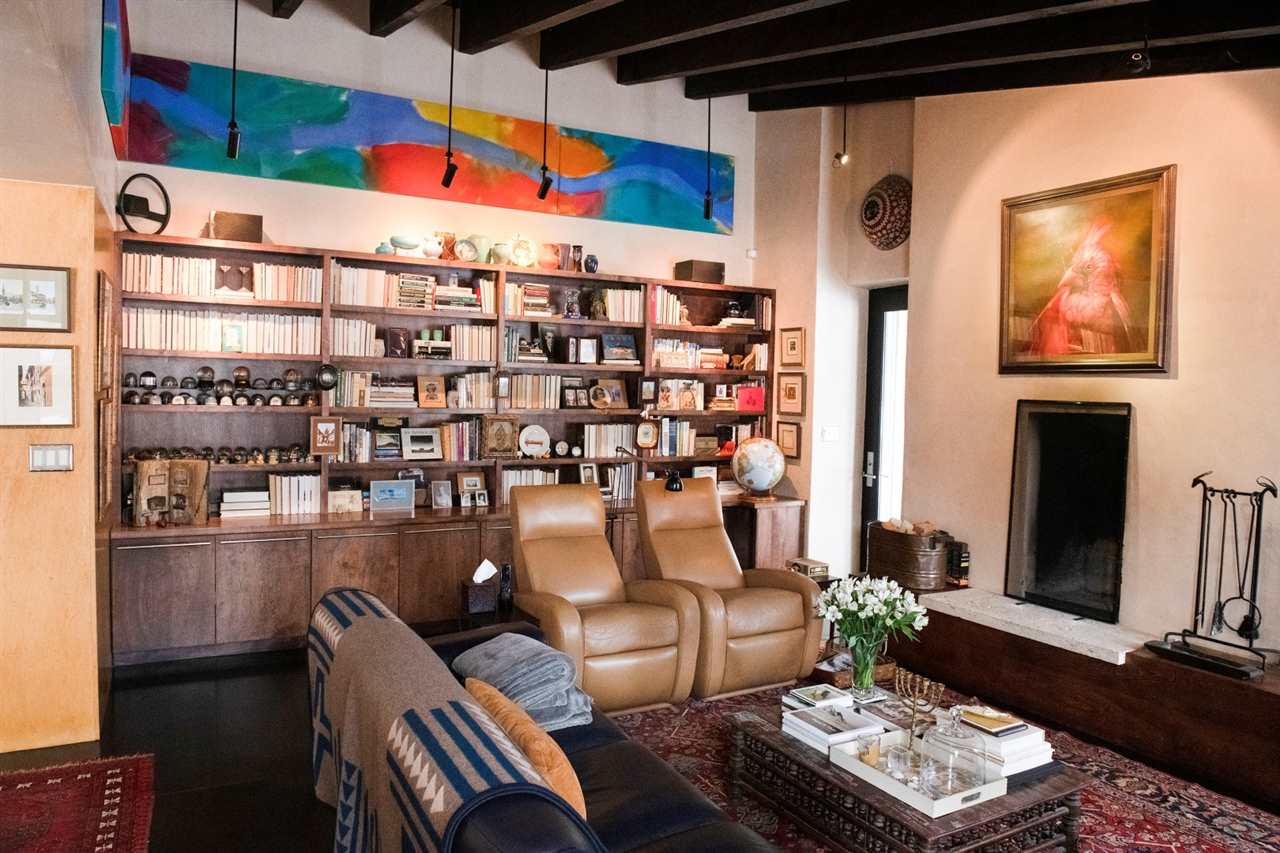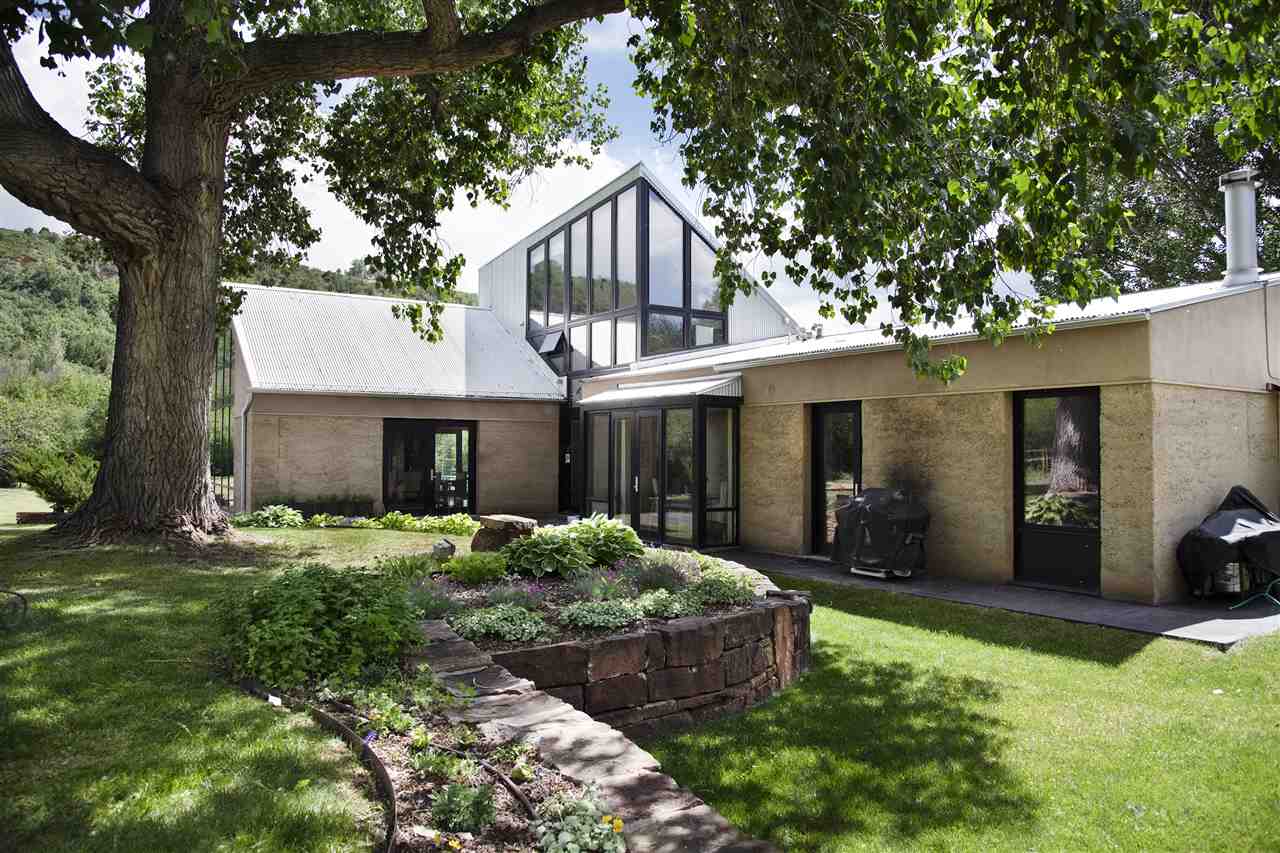 Award-winning architectural design in the most magical Taos County location. The Gold Residence, designed by renowned Santa Fe architect Suby Bowden, won the highest award for "Design Excellence" in New Mexico in 2009 from The American Institute of Architects. The home has been featured in a cover story in Santa Fe Trend magazine.
The home is located on the floor of the Valdez valley, with roughly 345 feet of river frontage right on the Rio Hondo. The valley is a lush oasis in the high desert and its riparian environment is visited by abundant wildlife and migratory birds making the location one of the rarest of the county's many ecosystems.
The architect's vision for the home was to fuse a contemporary aesthetic with the rural vernacular of Northern New Mexico. The rural pitched roof and two-foot thick rammed earth walls are reconceived in a modern manner. The design is envisioned as a geode, with a textured exterior (achieved by sandblasting the rammed earth walls to reveal the organic lifts of earth into the forms used to frame the walls) and a refined modern design on the inside.
Passive solar and water collection are incorporated to further energy efficiency and rural tradition. The interior of the main house is just under 5000 square feet and is dominated by mountain views of El Salto to the east with soaring spaces and extensive glass to bring the outside views in. With construction of the highest quality, the home abounds in luxury finishes but also embraces simple materials, such as the polished black concrete floors, for their timeless aesthetic.
The main house features 3 Rumford fireplaces in the zaguan, great room and den. In contrast, the 896 square foot casita has a Santa Fe-style southwestern design for visitors to enjoy. It's equipped with an executive kitchen and can easily accommodate three guests between the large bedroom and banco in the living room by the large kiva fireplace. It was intentionally placed at the west end of the house to provide privacy for all parties.
Once included on the Los Jardineros Taos Annual Garden Tour, the grounds have several established planting areas that bloom from spring to fall. The sweeping lawn between the house and the river ends at a cantilevered deck. However, much of the vegetation along the river has intentionally been left untouched to encourage wildlife. Nestled among cottonwood trees and all but invisible from New Mexico 230 (the paved state road that runs through the valley) the home is exceptionally private and quiet (other than the sound of the river), yet the driveway to the road is only 1/10 of a mile long (a real convenience in wintertime).
The location is less than 20 minutes from both town and the Taos Ski Valley.
MLS: 104763

Area: North - VALDEZ (49A)
Listing Status: Active
Acres: 2.33
Bedrooms: 4 / Bathrooms: 3.5